Meet Team MommaLuv – A Coffee with Eveline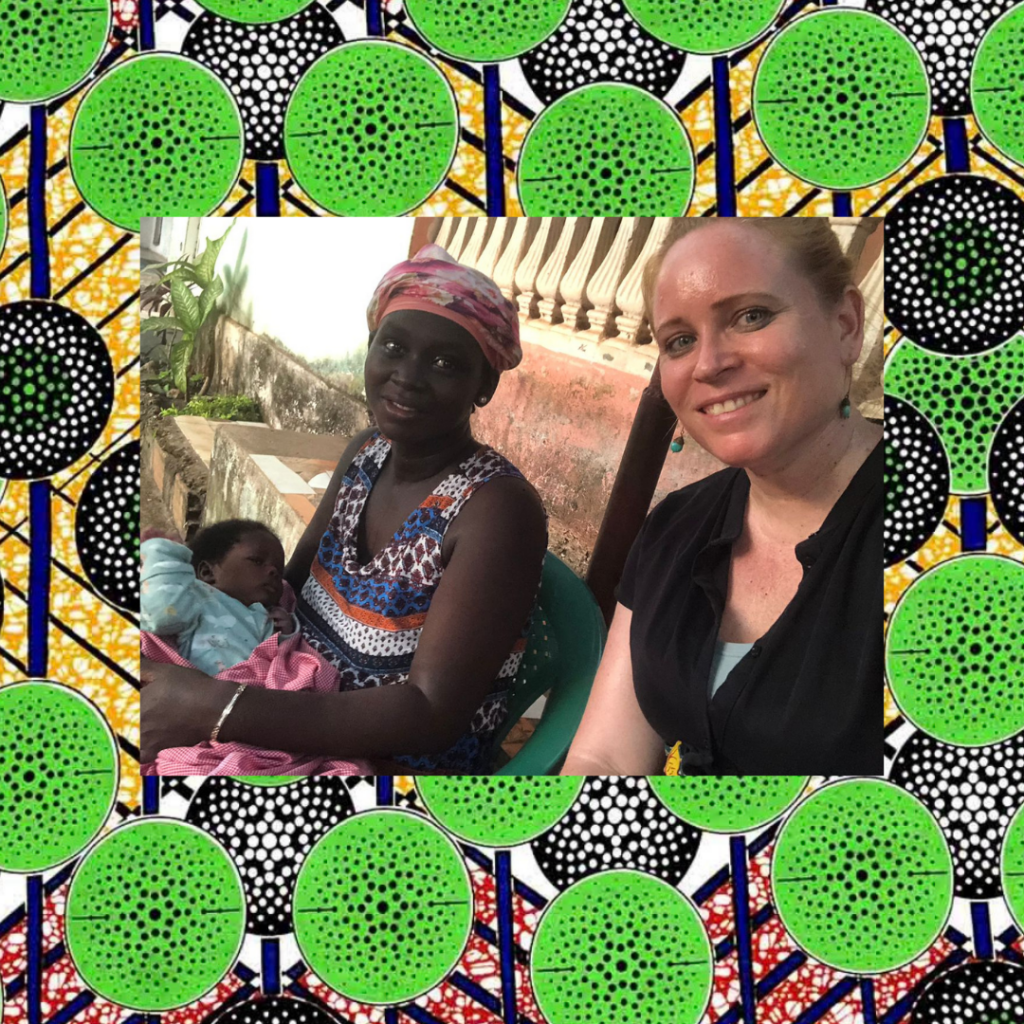 How did you come across MommaLuv?
'My sister introduced me to MommaLuv. Marie-Jose owns a webshop, she sells handmade clothing and accessories. One of her clients told her about MommaLuv. My sister asked me if I wanted to be part of the team for Guinea-Bissau. Of course I said yes! As a mother of 3, I know how expensive most baby things are. A starter's package for a new mom would be of great help over here!'
What's it like to spread MommaLuv?
'I mostly take photographs of pregnant women. When they give birth I bring them the babycare package. Most of the time the women are overwhelmed and super happy. The other women in the neighborhood say they too want to get pregnant and receive a package!'
How do mothers care for their babies in your part of the world?
'The entire family takes care of the baby: sisters, brothers, cousins, uncles, aunts, grandparents, even great grandparents. When they need to get some work done, they simply strap the baby on their backs. They only take the babies off when they have to feed them.'
Which momma stole your heart?
'Mommy Quinta came to my house with her baby, because she lives in the countryside. She brought a man with her. Looking at his age, I thought it would be her father but it turned out to be her baby's father. A certain ethnic group has the tradition of raising a girl from birth, letting her do house chores, and then she is given to the man of the house. Usually it's the wife who picks the girl. The wife then gives the girl to her husband because she is getting old and needs a break from her husband.'
Why should mama's-to-be sign up for MommaLuv?
'Your contribution means a lot. The value of the package usually equates to two months of hard work for a single mom. Please sign up!'